Facilities
Computer Center & Internet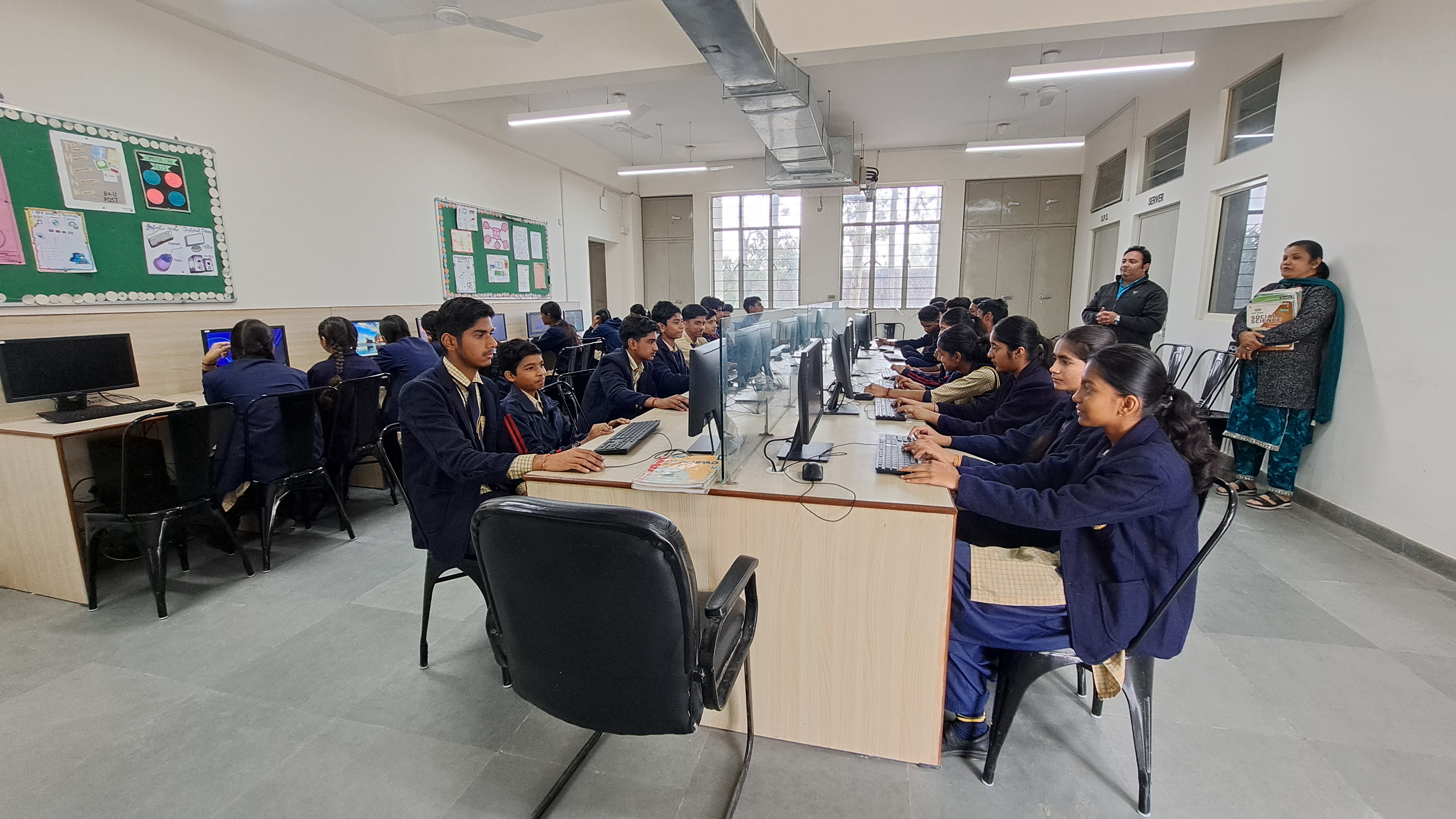 The computer lab is well equipped with latest multimedia computers with Dual core configuration. the computers are alloted 1:1 ratio. These are euiped with the latest software to enable the students to benefit from academic devlopments across the world. Internet facility is also available for the students to lean internet skills.
Chemistry Lab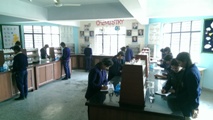 The avant-garde Chemistry Laboratory provides a platform for students to nurture the budding scientist within them. The laboratory is furnished with latest hi-tech interactive smart boards for a virtual real life learning experience
Biology Lab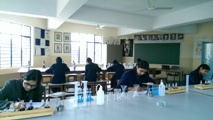 "Without theory, practice is but routine born of habit. Theory alone can bring forth and develop the spirit of invention. … [Do not] share the opinion of those narrow minds who disdain everything in science which has not an immediate application. … A theoretical discovery has but the merit of its existence: it awakens hope, and that is all. But let it be cultivated, let it grow, and you will see what it will become." — Louis Pasteur
Physics Lab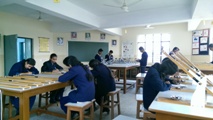 The Laboratory reinforces the knowledge acquired in the theory class by emphasizing on the fundamental concepts of physics. It aids the students understanding of using lab equipments. Moreover, it makes them realize the importance of direct observation as compared to inference based on theory.
Co-curricular and Cultural Activities
Primary Section-Learning Aids
Different kinds of learning aids like story books,blocks,pictures,charts,audio and video CDs are used to make learning a fun.
Contemporary Dance Computer Center & Internet
Contemporary Dance form is taught to devlop stage art,teamwork,confidence in students.
Water and PowerSupply
The School has pure and duly tested drinking water for the children.It is also equipped with stand-by generators for uninterrupted power supply.
Transport
Transport facility on selected bus routes is available for the students.
Games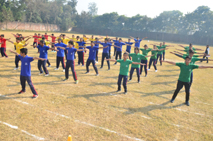 The school provides facilities for indoor and outdoor games and sports like Cricket, Hockey, Basketball, Volleyball, Table-Tenis, Badminton in the school.
Activity Room
A separate activity room for devloping the motor skill in a child, story telling, indoor theatre.
Cafeteria
The school has a cafeteria for the students. It has seating capacity of 100 people at a time. The kitchen is equipped with the latest gad gets.
Auditorium
A state 0f the art auditorium with a seating capacity of 350 has a new dimension to cultural activities at the school. It has two green rooms adjacent to the stage with excellent acoustics.
Health Centre & Gymnasium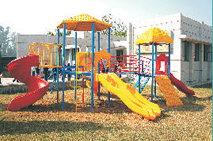 The school has a fully equipped health center with a visiting doctor to take care of students in the school. A well-equipped gym is also located inside the campus for the use of the students.